JUST FOR YOU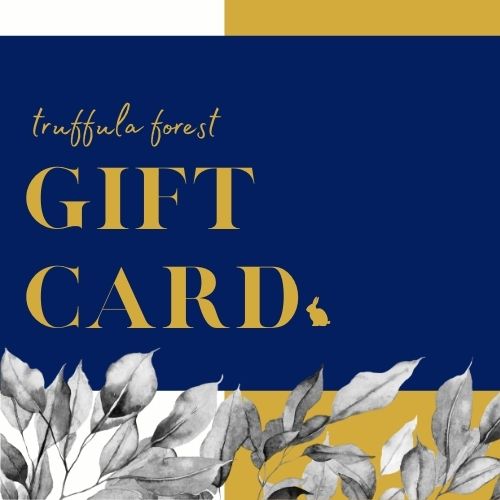 MAKE SOMEONE'S SMILE TODAY - SENT THEM A TRUFFULA FOREST'S GIFT CARD!
How does it work?
Select the gift card value.
Personalise your message.
Fill in all fields on the form.
Preview your gift card.
Proceed to cart out and your digital gift card will be delivered automatically to the recipient via email.
Gift card can be used at check out upon login with the recipient email address. Unused balance will be available for use on the next purchase via store credit, which will be automatically in his/ her account. Entire gift card value purchased (including any unused balance) is valid for 6 months from delivery date.